Finito No•Stop® is a totally new concept giving a new vision of the blanket and its underpacking.
No•Stop® combines the technology of the best conventional blanket with the technology of the innovative underpacking Finito. This product is particularly recommended for high quality Sheetfed printing and packaging, offering a high smash resistance along with superb printing quality.
No•Stop® UV can improve the ink release and give economical Lifecycle benefits. This blanket is suitable for either inks, standard and UV. Finito No Stop® UV has been developed to better respond to the needs of UV printers.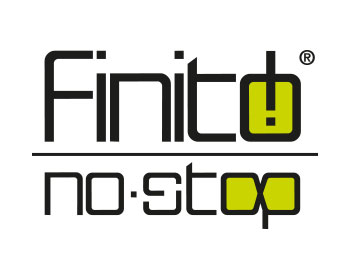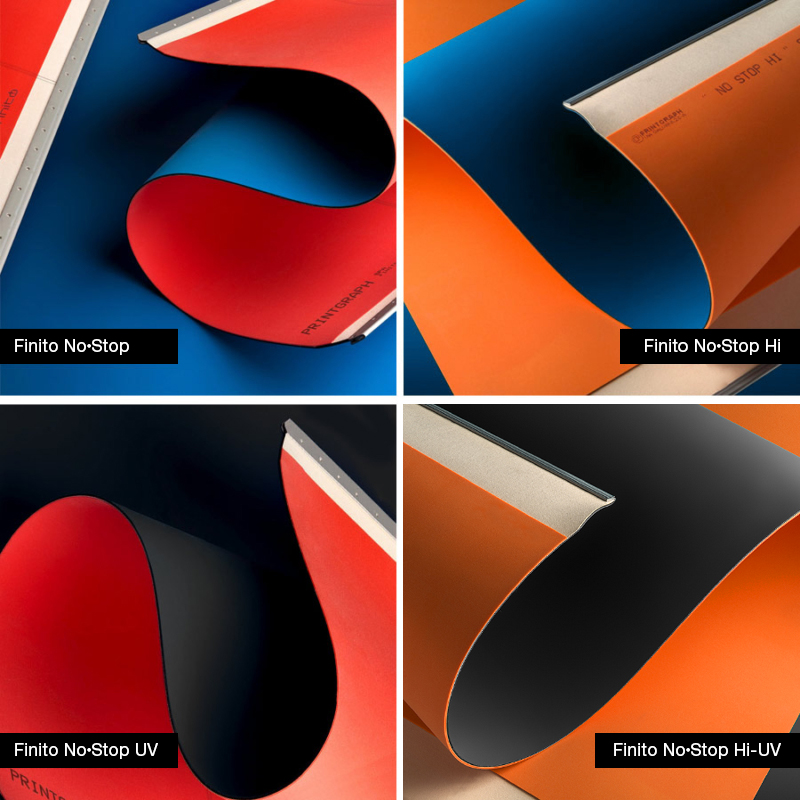 No•Stop Hi is a version of Finito® No•Stop suitable for printing presses with underpacking greater than one millimeter.
Thanks to the high compression of its bottom layer allows a wide range of applications in packaging printing and metal decorating.
Especially to respond to the specific needs of large formats, a special version of the Finito® underpacking has been combined with the technology of the best traditional printing blankets.
No•Stop Hi benefits:
• higher productivity
• longer durability than traditional blankets
• excellent resistance to crushing and impacts
• reduced set-up times
• thickness stability during use
• protect the cylinder from infiltration
• versatility to different print substrates
• improve dot and screen reproduction
• improve the stability of the slur during the printing job
Elli
2022-06-14T10:46:15+02:00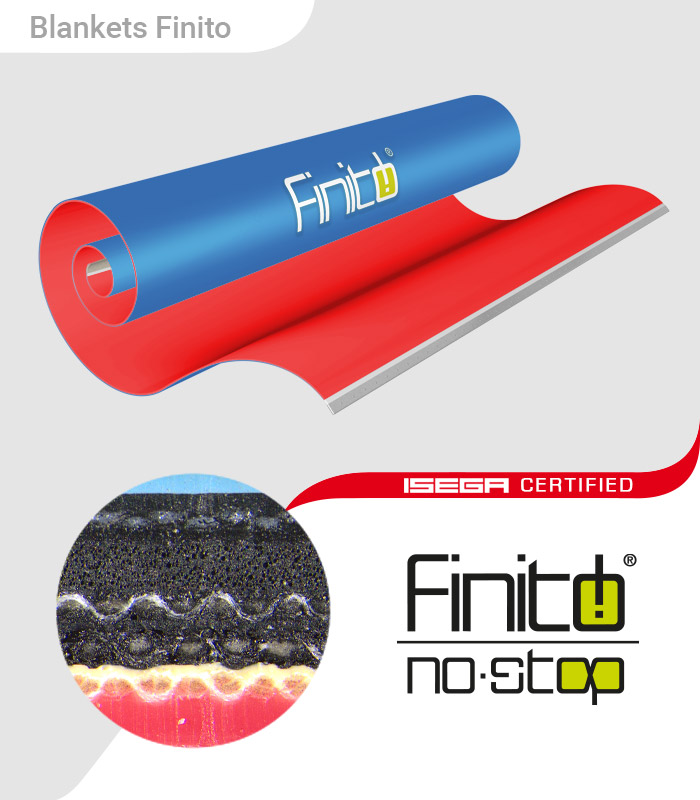 Finito no•stop
• Very quick to install
• Extremely stable on press at high speed
• Limited gauge loss